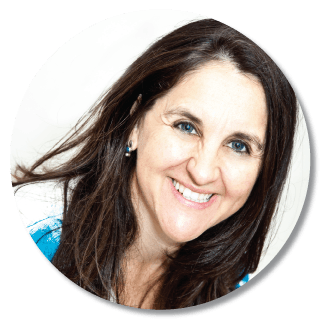 Tracey Hayim | Creative Director
Tracey is also the founder and owner of Sydney graphic design studio,
Metamorphosis Graphic Design. She graduated with a Diploma in Graphic Design from the Witwatersrand Technikon and was chosen to complete her HSC at National School of The Arts in
Johannesburg. More recently, Tracey taught ceramics at Roundabout Ceramics in
Vaucluse, Sydney.
Tracey's vision
Tracey was inspired to create art classes and creative workshops that allowed children to explore their creativity and nurtured them in a safe environment.
"As a busy mum and a graphic designer for more than 23 years, I've always had a desire to share my creative knowledge and my passion for creativity with children. I believe children need to be inspired and encouraged to express their imagination through the creative arts. For these reasons I've created Live Love Learn workshops and art classes."
Encouraging children to give back
Tracey's children have been a source of creative and philanthropic inspiration. After visiting Sydney's Woolloomooloo, Tracey's youngest daughter, Julia, said, at age 5:
"Please Mum, we need to make soup for the homeless".
"I'm also mindful of the importance of inspiring children to give back to the community. I believe it is important to teach children to contribute to and enrich the lives of those less fortunate."
Tracey holds annual fundraising events that encourage children to give back to, and
get involved with their local communities.
Recent Live Love Learn fundraising events
Fundraising events created and executed by Live Love Learn have included:
A Lego and art workshop to build a new life for Japan's earthquake and tsunami
survivors. Funds were donated to The Australian Red Cross.
A baking event for Sydney's homeless community called Our Big Kitchen.
Children baked biscuits and made personalised gift cards.
Baked biscuits and gift cards were donated to The Salvation Army.
A Cup Full of Heart which was an event held last year at Westfield Bondi Junction. The children designed their own paper cup which was then displayed in the Treehouse Store window. $5,000 was raised for OzHarvest.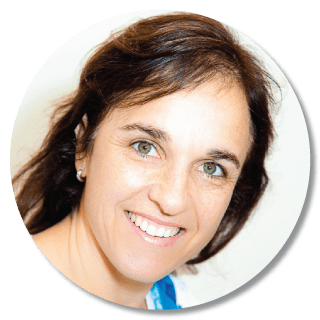 Ashne Grill | Lego ● Drama Facilitator
About Ashne Grill
Ashne has been bringing childrens' imaginations to life for decades. She has taught children aged 3-10 at preschools for 21 years. During the past 8 years Ashne created and
co-ordinated drama and Lego camps at Live Love Learn and at private institutions. Ashne's Lego programs promote children's social and emotional skill development.
At Live Love Learn, Ashne facilitates Lego, drama, construction art workshops and birthday parties.
During September, Ashne is facilitating a Lego workshop.
Themed Colour My World, children will be encouraged to look within and collaborate to
create a world of colour with Lego. Children will develop their fine motor skills and
communication skills, working together to present their work to the group.
Ashne's philosophy
"As educators, we facilitate childrens' learning and we are there to scaffold their
experiences. Each child has potential and it is our role to provide learning environments where the creative, social and thinking child can learn and grow and their own pace and be their best."
Ashne has a Higher Diploma in Education and a Graduate Diploma in Counselling.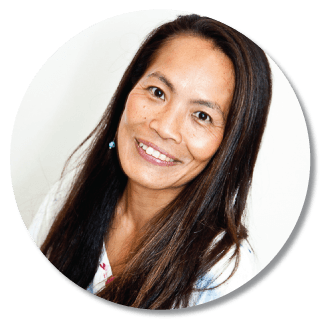 Chiharu Ito | Art ● Teacher & Facilitator
About Chiharu
Chiharu began her career as an assistant kindergarten/primary teacher at international schools in Tokyo after completing her studies in Japan and the UK. She spent 15 years in Tokyo teaching children from many countries and backgrounds.
Chiharu realised her dream of working and living in Australia in 2011. Combining her love of children and art, she joined the Live Love Learn team in 2013.
Chiharu is also a talented wire artist. She uses a special bonsai wire to make unique objects and framed 2D and 3D artworks. She exhibited in Tokyo in 2010 and 2011.
Chiharu's philosophy
"I believe in nurturing children's free spirit through art. I encourage children to express themselves freely in a safe, happy learning environment. I cherish their colourful smiles!"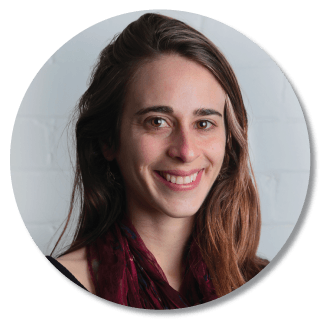 Shaked Shamir | Artist ● Facilitator
About Shaked Shamir
Shaked is an artist working with a combination of collage, drawing and low-tech animation. Using these techniques she creates intermediate situations, somewhere between reality and illusion. Her work is inspired by bits and pieces of the world surrounding us. She exhibited both in Israel and in Australia. She is a member of a women's art collective named "Umm Culture", which creates performance art. She studied Visual Art & Cultural Studies at Sapir Academic College, Israel. Currently, she is studying for a Masters degree in Curatorship & Cultural Leadership at UNSW Art & Design, University of New South Wales. She has an extensive experience working with children in various art & craft frameworks and in Hebrew teaching.
Shaked's philosophy
"I believe every child can become a creative person, but it's truly important to nurture and encourage children's creativity from an early stage so they can explore and develop their ideas. For me, children's creativity and curiosity is a great source of inspiration!"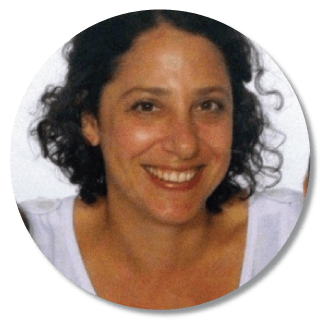 Simone Shagrin | Sewing Print Making ● Teacher & Facilitator
About Simone Shagrin
Simone is an artist, fashion designer and facilitator of Kids Culture Sewing Skills Classes, with 20 years' fashion industry experience.
At Live Love Learn, Simone teaches fabric printing techniques using mono printing, potato-cut stamps and freehand painting. She encourages kids' self-expression, giving kids the confidence to print their own fabrics. She also reinforces basic sewing skills, teaching children how to sew their designs into a pillowcase.

Simone's philosophy
"Sewing is a skill a child will have for life. It teaches children fine motor skills through fun projects.
Sewing also helps to develop children's' patience and perseverance, nurtures their creativity, individuality and self-confidence and builds their decision-making skills.
It also develops their ability to follow instructions.
The discipline taught by learning sewing can and does extend into other areas of a child's life."