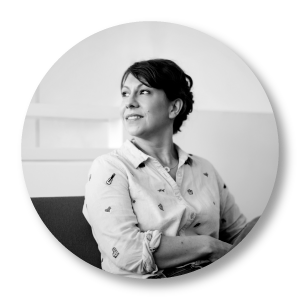 BECK FEINER
Beck Feiner is an illustrator, designer and author living in Sydney, Australia.
She graduated with honours in Visual Communications from UTS Sydney.
Beck's creative style has evolved from her years working as a graphic designer and art-director in the advertising industry in Sydney and overseas. Her concepts distil visuals to their essence and imbue characters, scenes and motifs with a sense of fun and a colourful love of life.
Becky left the world of advertising to produce her two most rewarding creations: Levi and Esme.
While doing so Becky has decided to focus on her true passion: illustration and worked on a wide range of commissioned projects
She then created the original Mum's Milestones cards plus the first ever Yiddish Emojis.
In 2017 she was approached by Harper Collins to turn a project 'Aussie Legends Alphabet' into a book. This turned into a 4 book deal, with her husband Robin Feiner as writer/co creator. Their second book 'If I was Prime Minister' has just been published.
Beck hopes to have a long career creating books that kids love.
OUR INTERVIEW WITH BECK:
Why do you do what you do?
I believe I'm essentially a creative person. If I don't draw every single day then I don't feel happy. Ever since I can remember, I have always been creating stories and idea and bringing them to life through illustration and design. I am very fortunate to turn this into a career and create books that I hope kids will love.
What message/intention do you want to leave in our world?
I love creating kids books with big ideas. Ideas that parents and teachers can discuss with their kids and open their eyes to positive themes like diversity, social change, open-mindedness and the environment.
What modalities do you express yourself with?
I work primarily in the visual medium (illustration and graphic design), but my stories are now commonly converted into narrated pieces, and I also like to discuss my ideas on radio and TV.
Where do you find your inspiration?
I am inspired by my kids who teach me how to see the world through bright, open eyes and my husband who is my creative partner. I am also influenced by Australian culture, environment, politics and history.
What experience do you have with the arts?
I have an honours in Visual Communications, worked for over 15 years in the creative advertising industry, have published several books with Harper Collins and come up with at least one new idea every day!