INSIDE OUTSIDE, EXPRESSIVE ARTS
Let your child will connect with their inner self through a visualisation exercise.
Recognise feelings and express emotions in a fun, engaging and creative way.
It's all about the creative process, experimentation and discovery
Express hopes, dreams and individual personalities to foster confidence just right for their age and stage in life
MATERIALS FOR WORKSHOPS
YEAR K – 2 | 1 HOUR
2 X A4 WHITE PAPER
1 X A3 WHITE PAPER
FEW SHEETS OF COLOURED PAPER
SMALL CARDS
GLUE
SCISSORS
YOUR CHOICE OF COLOUR FROM: COLOURED PENCILS, PASTELS, MARKERS
EXAMPLES OF DIFFERENT TYPES OF SELF PORTRAITS
COLLECT A FEW STICKS/BRANCHES TO HANG WISHES ON – GREAT MINDFUL ACTIVITY TO DO ON YOUR WALKS
YEAR 3 – 6 | 2 HOURS
4 X A4 WHITE PAPER
4 X A3 WHITE PAPER
FEW SHEETS OF COLOURED PAPER
SMALL CARDS
TEXTAS/ FELT MARKERS
YOUR CHOICE OF COLOUR FROM: COLOURED PENCILS, PASTELS, MARKERS
GLUE
SCISSORS
RULER
STAPLERS (IF AVAILABLE)
EXAMPLES OF DIFFERENT TYPES OF SELF PORTRAITS
COLLECT A FEW STICKS/BRANCHES TO HANG WISHES ON – GREAT MINDFUL ACTIVITY TO DO ON YOUR WALKS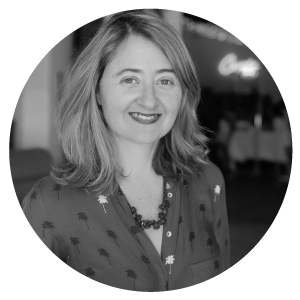 ANNA KELLERMAN
Anna is a trained art educator, with a Bachelor of Art Education, majoring in Educational Psychology, and a registered clinical art therapist with a Masters in Art Therapy. She is currently the resident art therapist at Sydney Anxiety Clinic. Anna has a published thesis about the benefits of working with clay and children with anxiety disorders. Anna has been working with children within an art setting for over 20 years, and for the last 10 years she has worked with children and adolescents with a range of emotional and behavioural presentations.
Anna has worked with children from domestic violence backgrounds, varying in age from 4-12 years old. The main themes Anna works with relates to safety, building trust and resilience, and ways to regulate their emotions. Anna's approach to her art therapy work focuses on empowering clients with supportive coping skills to help manage lifelong issues. Creative experiences can have a comforting and calming
effect that decreases anxiety or fear.
Anna is also the founder of Mama Creatives, which is like a TED for creative mothers to connect with their identities, share their stories, collaborate with like minded women and ultimately flourish in their lives.
Instagram: mamacreatives
Instagram: the_creativity_couch_