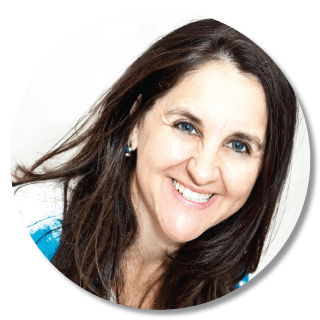 Tracey Hayim | Creative Director
Our Story… and how it all began…
Tracey is the founder of Live Love Laern as well as the founder and owner of Sydney graphic design studio, Metamorphosis Graphic Design. She graduated with a Diploma in Graphic Design from the Witwatersrand Technikon and was chosen to complete her HSC at National School of The Arts in Johannesburg. Her first start up business 20 year ago in Sydney was, Roundabout Ceramics in Vaucluse, Sydney where she taught ceramics.
Tracey's vision
Tracey was inspired to create art classes and creative workshops that allowed children to explore their creativity and nurtured them in a safe environment.
"As a busy mum and a graphic designer for more than 23 years, I've always had a desire to share my creative knowledge and my passion for creativity with children. I believe children need to be inspired and encouraged to express their imagination through the creative arts. For these reasons I've created Live Love Learn workshops and art classes."
Encouraging children to give back
Tracey's children have been a source of creative and philanthropic inspiration. After visiting Sydney's Woolloomooloo, Tracey's youngest daughter, Julia, said, at age 5:
"Please Mum, we need to make soup for the homeless".
"I'm also mindful of the importance of inspiring children to give back to the community. I believe it is important to teach children to contribute to and enrich the lives of those less fortunate."
Tracey holds annual fundraising events that encourage children to give back to, and
get involved with their local communities.
Some of Live Love Learn's Community Events
Fundraising events created and executed by Live Love Learn have included:
A Lego and art workshop to build a new life for Japan's earthquake and tsunami
survivors. Funds were donated to The Australian Red Cross.
A baking event for Sydney's homeless community called Our Big Kitchen.
Children baked biscuits and made personalised gift cards.
Baked biscuits and gift cards were donated to The Salvation Army.
A Cup Full of Heart which was an event held last year at Westfield Bondi Junction. The children designed their own paper cup which was then displayed in the Treehouse Store window. $5,000 was raised for OzHarvest.
Helping Hands CarePacs
Spectrum Now Festival
The JCA Art Project