UPCOMING SEPTEMBER WORKSHOPS: WEDNESDAY 30 SEPTEMBER @ THE FIELD ROSE BAY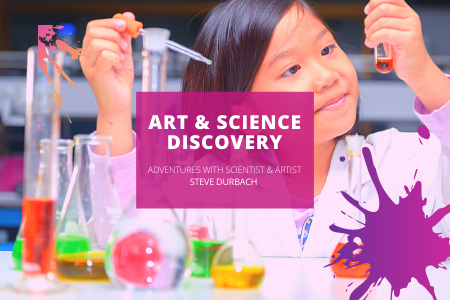 ART & SCIENCE DISCOVERY
Get to know, meet and get curious with Artist and Scientist – Steve Durbach
A day to escape, experiment with science and art concepts.
Can Science and Art merge? Let's get curious.
An experimental day where you will collaborate with others and build your own interesting things.
LEARNING OUTCOMES:
This workshop is geared for an experiential learning experience where kids can create and get curious.
Students will share, collaborate and express themselves through expressive art practices and processes.
Use different techniques and materials to create.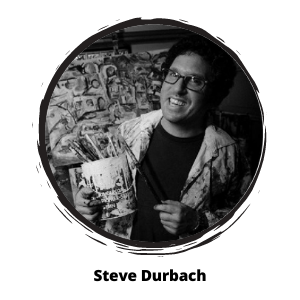 STEVEN DURBACH
Steven Durbach (aka Sid Sledge) is uniquely positioned as an Australian artist with a strong background in science, having worked as an academic in the field of genetics for more than a decade. His work, since 2015, with Institutions such as CSIRO and UNSW has brought to the fore, through art, some of the extraordinary science done by Australian researchers. He has done this in the form exhibitions with these prominent scientific partners interpreting quantum mechanics; residencies constructing interactive kinetic sculptures; and conducting workshops at for example, the Science Gallery – the foremost global institution responsible for delivering science inspired art.
His highly expressive art practice, mainly situated in drawing and kinetic sculpture, is primarily concerned with the condition of being a human animal at this time on this planet. He approaches what he does in an experimental and intuitive way – drawing on his past as a Molecular Biologist, finding inspiration in the processes and formal properties derived from that rich and fundamental area of research. He queries his material with a similar experimental nature that he employed as a scientist – a process that comes instinctively to him as he notes it does to most great artists.
A major focus of his work is to bring the two cultures of art and science into close proximity to see what effect this has on their individual and potentially shared practice. Even with the non-trivial differences between the fields of art and science he sees from his vantage point, fascinating possibilities derived from their interactions in a world desperately seeking novel ways of engaging with emerging complex ideas and challenges. He notes from his specific background that the scientific method is not far from the practice of many artists and both disciplines are strongly informed by an innate curiosity into the nature of themselves and the world around them. It is this shared curiosity that he taps into in his own practice but also in his promotion of greater connection between artists and scientists in the broader community.
Instagram Steven Durbach


ONLINE WORKSHOP COVID-ART LAB
Connect with your inner self through a visualisation at the start of the session.
Meet the artist and learn from a scientist what COVID-19 is and how it is constructed from a scientific perspective. Get curious with a scientist and engage on questions you welcome to ask.
Year K – 2: Simplifying the virus through storytelling with questions and answer session. Create your own COVID-19 cells or characters using modelling clay.
Year 3 – 6: Get curious with Steve the Scientist and Artist on COVID-19 – easy to understand the cell structure of the virus. Storyboarding and Cell making with modelling clay and toothpicks.
Year 7 – 9: Understanding and getting curious about COVID-19. Question and Answer session. Viral Portraits. – advanced drawing and mixed media session. Will require preparing BW portrait images to work with in the workshop.
Templates and information will be sent to parents prior to the commencement of the workshops.