CLAY IMPRINTS
This workshop is an introduction to hand built pottery
Work on air drying clay which allows you to work with this medium without needing a kiln to fire.
Explore and create awareness by finding natural foliage to imprint into your clay.
Have fun painting the pieces by using acrylic paint.
LEARNING OUTCOMES
Get inspired by an artist and explore the world of hand built pottery
Learn practical skills on how to work with clay
Learn how to create pinch pot
Learn the imprint technique.
Paint and colour your pieces using acrylic paint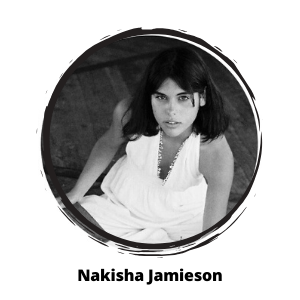 NAKISHA JAMIESON
I am a 21 years old artist studying fine art at the National Art School, Sydney. Growing up in the hinterland of Byron Bay I have a deep appreciation of natural world and concerns for the environment.
I find my inspiration from places I've been and things I have found. Found objects became an obvious choice within my art practices, from shells to wire and old books.
I strive to create innovative works by juxtaposing images and collaging ideas. I find a shared beauty in the combination of found and natural objects, offering a duality between the natural world and the growing undesired waste of humankind. With a love for learning and teaching I have a growing passion for working creatively with young children.
Through my art I want to inspire a conscious living and awareness of the resources we have at our finger tips, in order to create positive change.
Website http://nakishajamieson.com
Instagram @nakisha.jamieson