UPCOMING SEPTEMBER WORKSHOPS: TUESDAY 29 SEPTEMBER @ THE FIELD ROSE BAY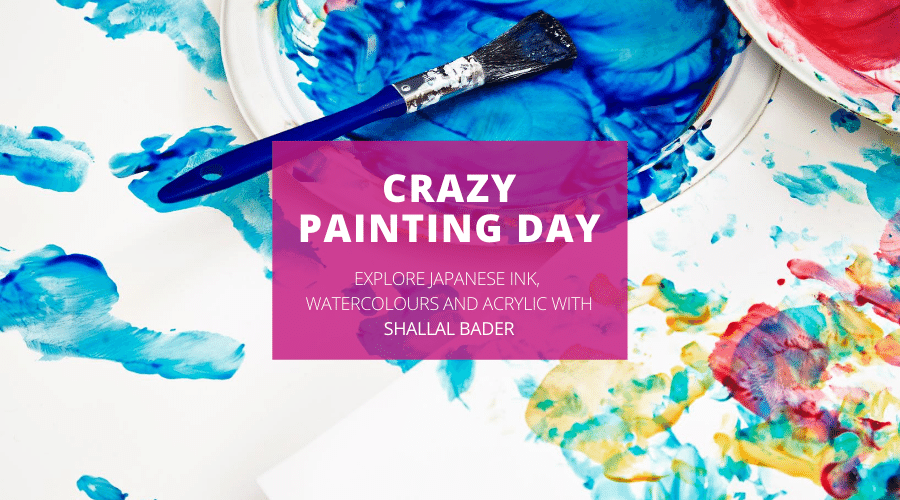 CRAZY PAINTING DAY
Connect with your inner self through a visualisation practice to start the day
Explore an immersive day of different paint techniques and mediums from large format painting to small pieces to take home.
Learn how to mix colours and apply the different mediums.
Bring your creativity and imagination to create a beautiful piece of sculpture with found objects and recycled materials
LEARNING OUTCOMES
Learn the different mediums of painting and their application
Learn about scale and how to apply gross motor skills for large artworks and fine motor skills for small artworks.
Problem solving, imagination, creativity


ONLINE WORKSHOP | BOOK THIS FOR A GROUP OF FRIENDS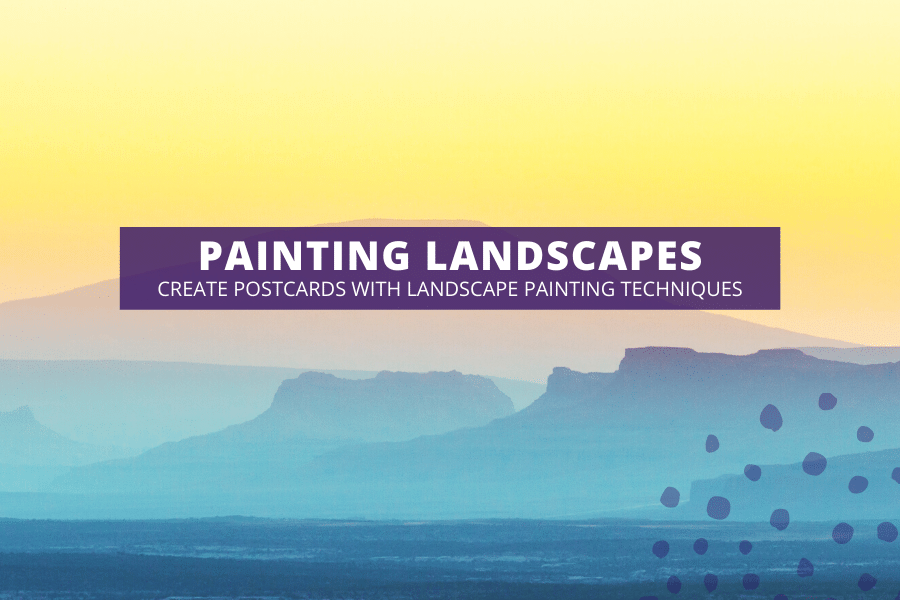 PAINTING LANDSCAPES – INSPIRED BY GEORGIA O'KEEFE | ONLINE WORKSHOP
Connect with your inner self through a visualisation at the start of the session.
Learn a range of painting techniques and how to combine these to create a set of postcards.
Get inspired by Artist Georgia O'Keefe ..
Learn about the rule of thirds for composition.
Explore colour mixing, shades of colours and brush strokes.
Exercise your imagination and create unique scenery postcards.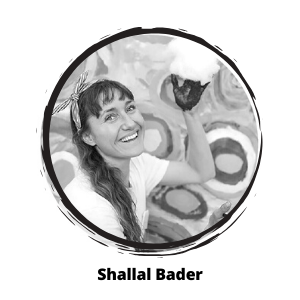 SHALLAL BADER
Tell us about your mission in life and why you do what you do?
I feel that the ability to connect and facilitate creative experiences for others is my mission for life. I am extremely passionate about the creative process journey, which makes me love working alongside others and help them to unlock their creativity. For example, while working at the hospital I use to guide one to one sessions with patients in which we would work on a big canvas together, my hands and theirs were working as one. I deeply believe that holding a supported and safe space can transform the creative journey into a magical experience.
What legacy do you want to leave in our world?
Art Therapy has deeply shaped the way I teach and interact with art making, I value the creative process over the product and take care to engage the individual and/or group dynamics. During workshops I often introduce a selection of open ended materials that allow participants to explore their own creativity.
I love facilitating groups in making collaborative artworks, empowering every participant in taking part in it and having a sense of ownership. There is no right or wrong in art and therefore, everyone is able to contribute – bringing their own stories, experiences, knowledge and creativity.
What creative medium do you love to express yourself with and why?
I have been exploring and cultivating my art practice since I was a teenager. I have always been in love with the playful expression that drawing, painting and all types of creativity allows us to experience. In the process of making an artwork I experiment colour mixing, new textures (e.g. with unusual painting tools), taking risks and being curious thought unexplored compositions and outcomes. Over the years I have been exploring a vast variety of mediums; but I particularly love painting with acrylic and collage.
Colour Theory has always been at the foundation of my practice, experimenting and exploring the world of colours has been an extremely fascinating journey. I have created big mural artworks, exploring how colours and geometrical patterns can modify a space, perception and feelings. At that time, I was reading 'Interaction of Colours' and I remember been profoundly inspired by Josef Albers' work.
Since I moved to Australia, my practice have been focusing in exploring mindful drawing and painting of mandalas. What I love about drawing mandalas is how it makes me feel, it helps my mind to focus, and experience a sense of peace and calmness. Alongside artworks, I keep a mandala journal, every day I sketch a quick intuitive drawing in a circle, inquiring how I am feeling. This practice has helped me to create my own safe space for been creative while changing country and environment.
Where do you find your inspiration?
I get inspired from all different experiences: while traveling, during purposeful conversation, while visiting and art exhibition, prating yoga. Once I get an idea, I then look for references (I love books, museums and libraries) that will help me deepen, grow and develop the idea.
Instagram shallal_b